Executive Summary
Startups – opportunity
Around the world, startups have proven to be drivers of job growth, regional prosperity and wealth creation. The advance of globalization and the increasing pace of technological change are creating more opportunities – and more demand – for startups.
Startups – challenge
However, startups are usually starved of cash and talent. Seasoned executives generally feel it is too risky to join a startup at its formation.
New resources
Established corporations have plentiful capital and now recognize supporting startups as an effective way to pursue certain strategic objectives. Public development authorities recognize the vitality that startups can bring to their regions and are clamoring to support them. Angel investors are a burgeoning investment class and have proven to be a key success factor for startups. Mercury's unique approach brings these three resources together.
The Mercury Approach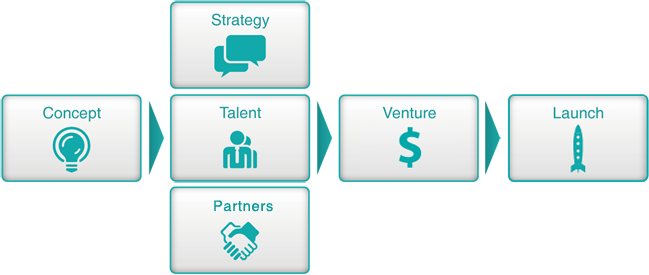 The Mercury Approach is a comprehensive framework for developing startups.
New technologies create opportunities for consumer services that can be the first in a new category. 
We identify and cultivate such startup concepts and strive for fast global reach.  
We work with executives and angel investors on an exploratory basis to assess and evolve these concepts. 
We bring together the management, board and angel investor talent to develop a strategy and to form strategic partnerships.
We then help the startup executive team to secure venture investment to enable it to launch.  
Mercury startups are positioned to become globally recognized companies that significantly improve quality of life for their customers and generate extraordinary returns for their founding executives and initial investors.